Stephen and Lindsay's early fall wedding was simply gorgeous – not a cloud in the blue sky. This was my second time shooting at Early Hill Plantation. The first time was for Matt and Anna's wedding back in 2007. It's a fabulous family owned and operated venue with tons of Southern charm. If you're looking for a venue, I highly recommend it. The staff there does a top-notch job. Check 'em out! www.earlyhill.com
Lindsay walking down the aisle as Stephen gains composure. Sorry Stephen; had to post this one!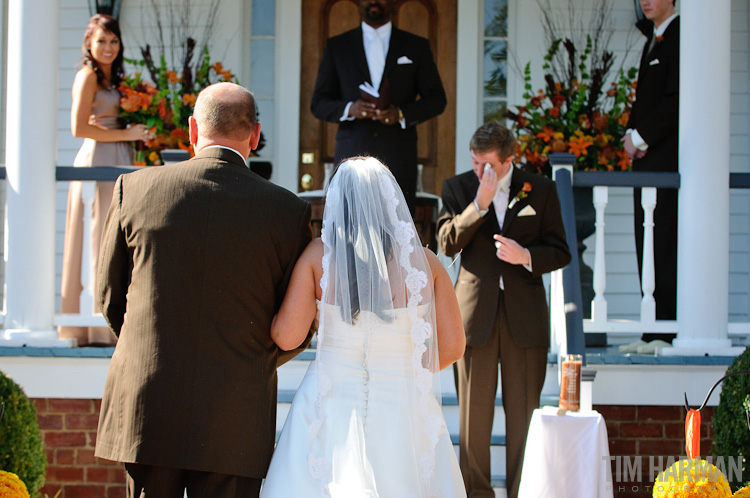 Next up is a wide shot of the front of the house. Simple and vibrant.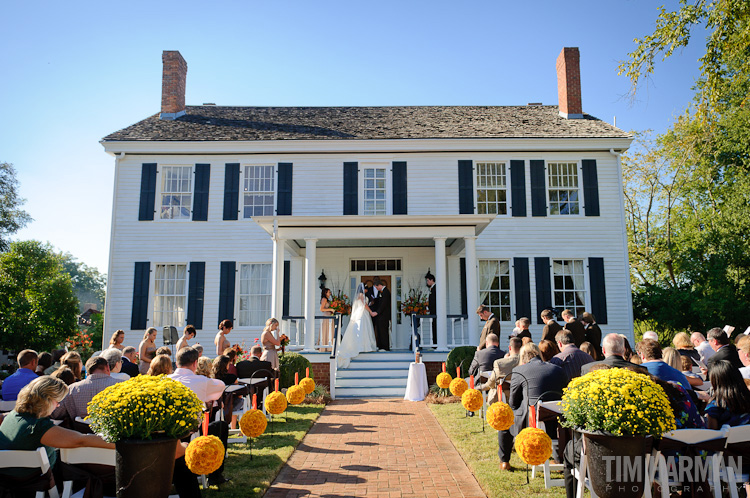 I did a very similar shot to this next one the last time I was at Early Hill, so I couldn't resist another shot under the massive Oak.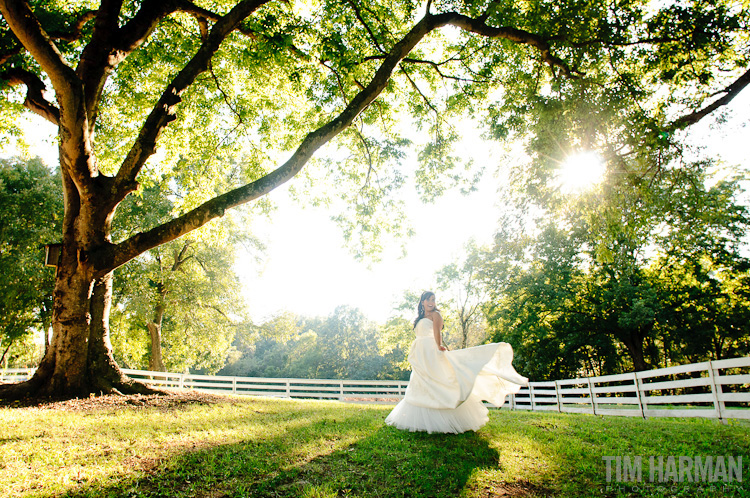 Ok…so everyone who follows my work should know by now that I love exit shots. These shots are usually the most challenging. I got a bit more motion blur than I usually like, but I think for this image it works and captures the moment beautifully.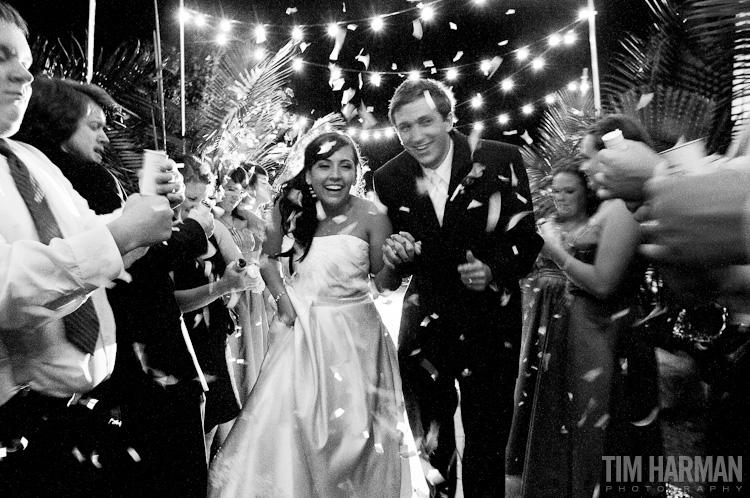 Congratulations, Stephen and Lindsay!!