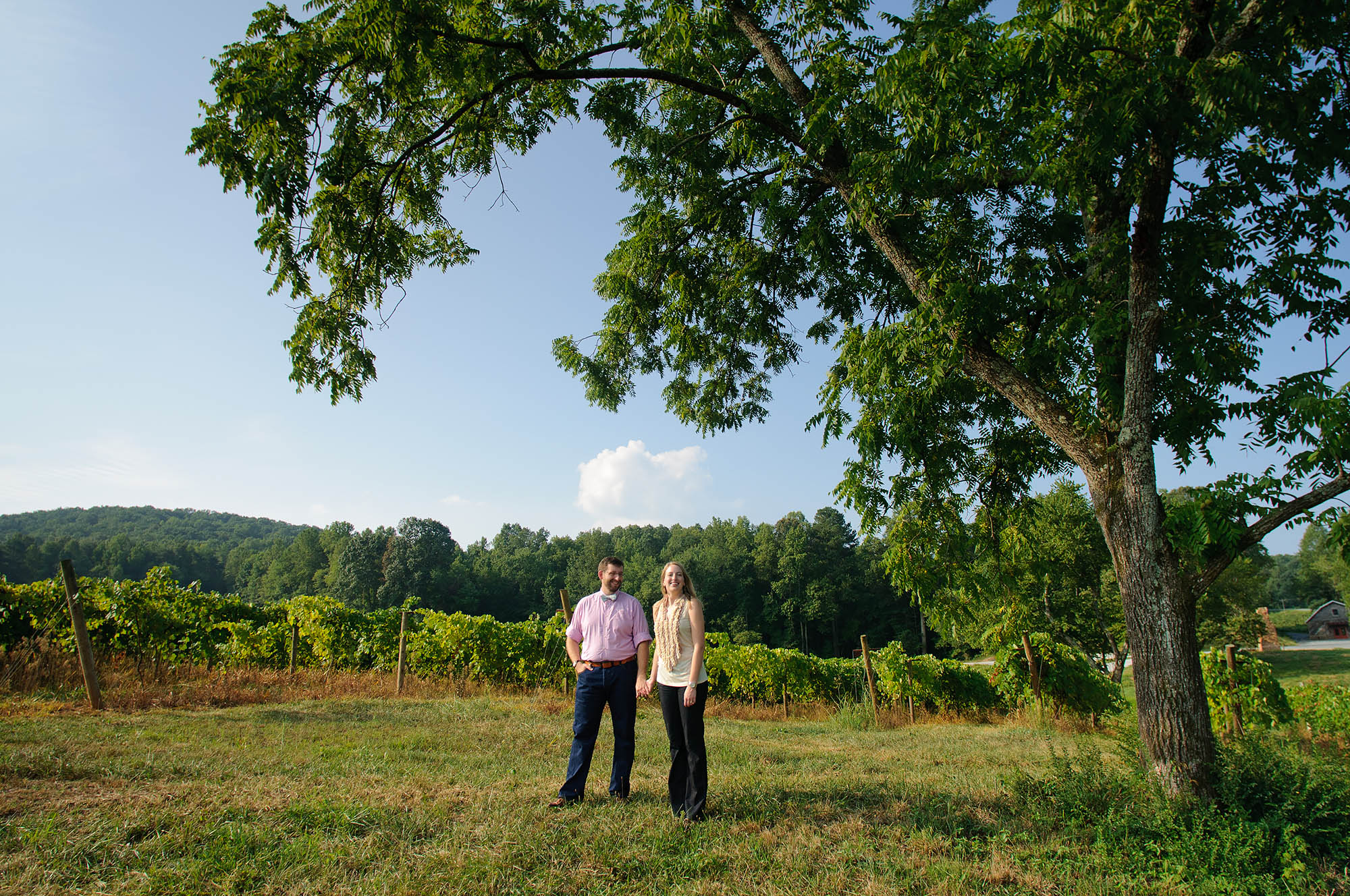 I think it's safe to say I photographed Andy and Jane more than any other couple in 2011. 🙂 I captured their proposal, engagement shoot, rehearsal dinner, and wedding! Andy is a good friend of mine who also happens to be a photographer (check out his awesome work HERE), so it was all an honor to shoot.
The Proposal: Lullwater Conservation Park
We'll start off with the proposal. Guys, if you're looking for good places to propose in Atlanta, then Lullwater Conservation Park is great. However, please please make sure your photographer has been there before and knows how to find you! 🙂 It was nothing shy of a miracle that I found Andy and Jane. Andy was secretly txting me google map pins that were of little to no help, and he couldn't call without giving away his plans to Jane. By God's good providence I managed to find them seated on a grassy hill up from the lake.
At this point I hadn't actually met Jane, so her seeing me wasn't so much an issue. But how do you sneak up on someone to photograph them without them noticing you pointing a 70-200mm lens at them? You awkwardly meet a random couple seated nearby and ask if you can sit by them pretending to be their friend, that's how. Jane had zero clue I was there shooting until I came up to introduce myself. Here it is folks, exactly as it happened. Andy, you did well sir.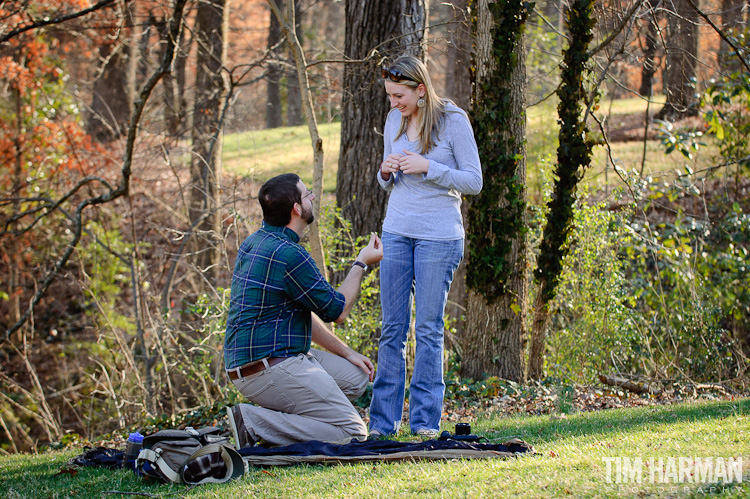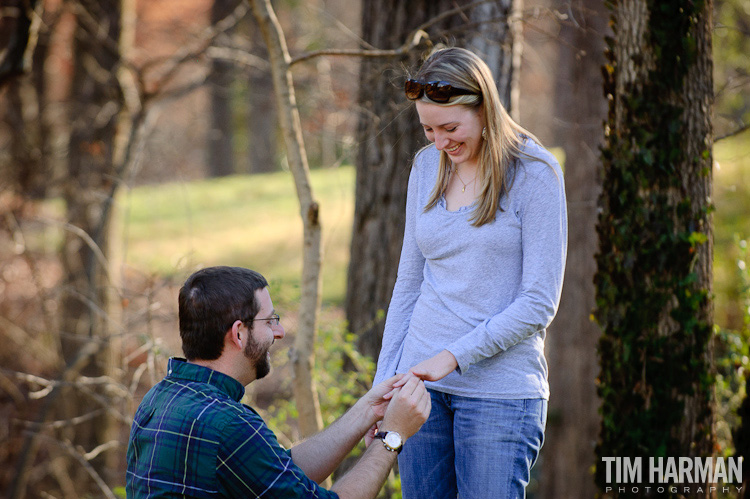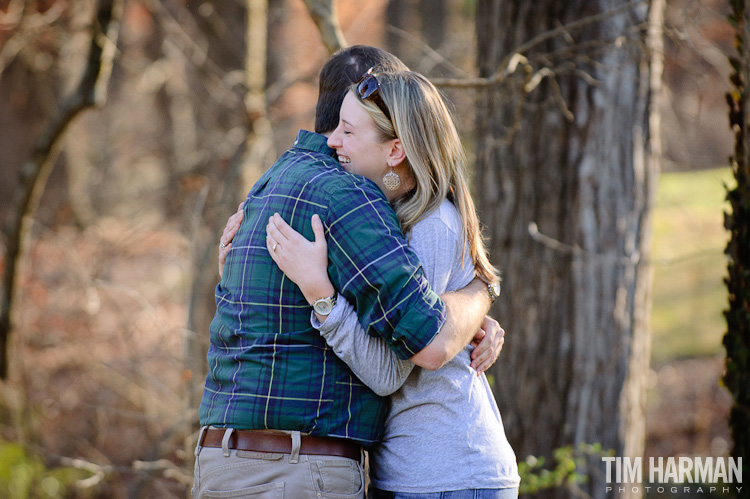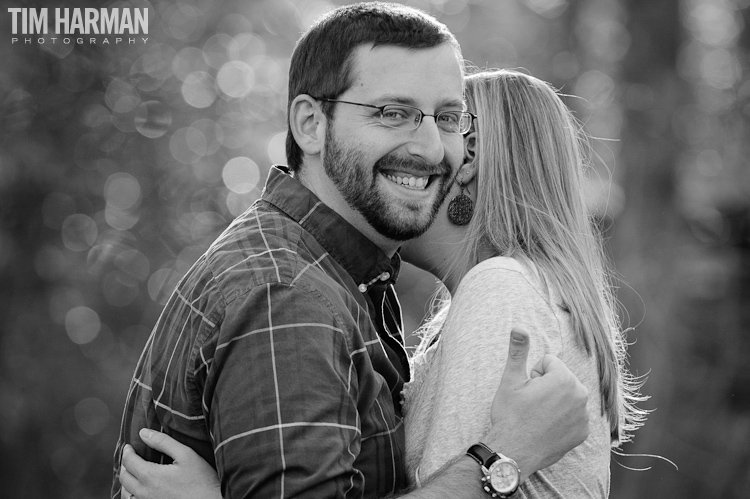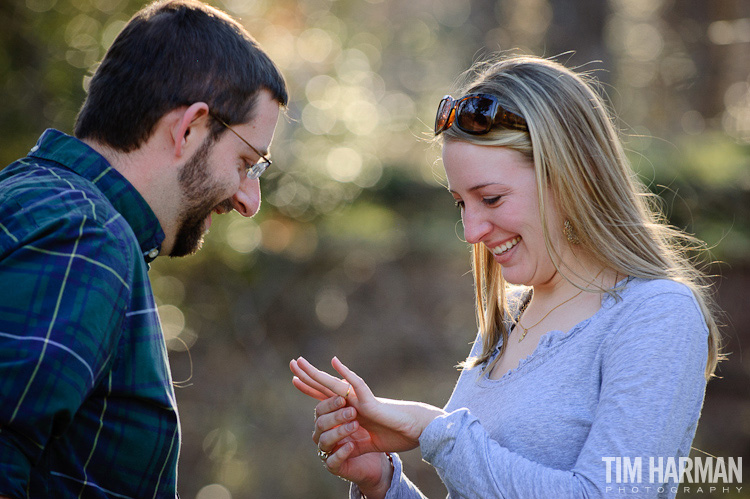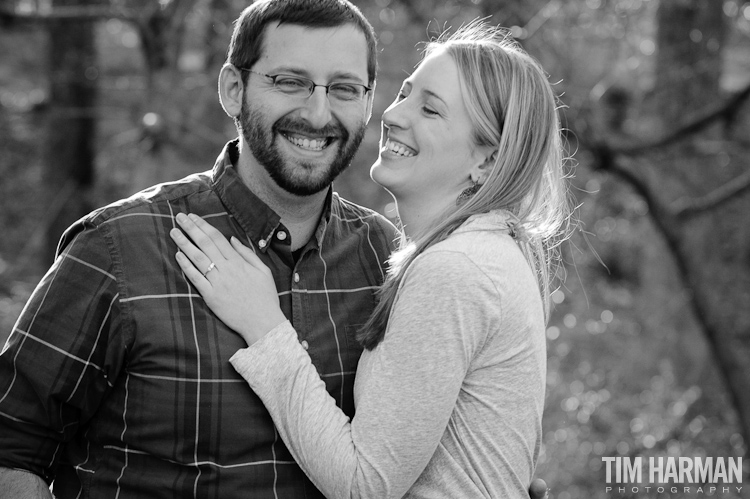 The Engagement Shoot: Reece Apple Orchards in Ellijay, GA and surrounding area.
When Andy mentioned Jane has a thing for apples and wanted to do the engagement shoot in an apple orchard, I suggested my favorite, Reece Apple Orchard. If you live in the Atlanta area, you should make it a yearly tradition (like my family) to make the trek up to Reece Apple Orchards during apple season. It's family owned and operated by super nice people.
A quick photographer's rant: Most everyone familiar with my work knows I steer clear of trendy fads.  You won't see any balloons, old tandem bicycles, or any other random "put a bird on it" themes in my work. I'm sure I've been guilty of following some trends to a degree, but as a general rule I stay away from the here-today-gone-tomorrow trendiness that is ubiquitous in photography today. One might think that doing an engagement shoot in an apple orchard might be a bit on the trendy side, but here's the thing; Andy and Jane actually like apple orchards. 🙂 It's a place they would actually go to and hang out. If you're a wedding client of mine you've probably heard me say, "I don't want you to look back on your images in 20 years and think they look like they were shot in 20xx."  I digress…on to the images…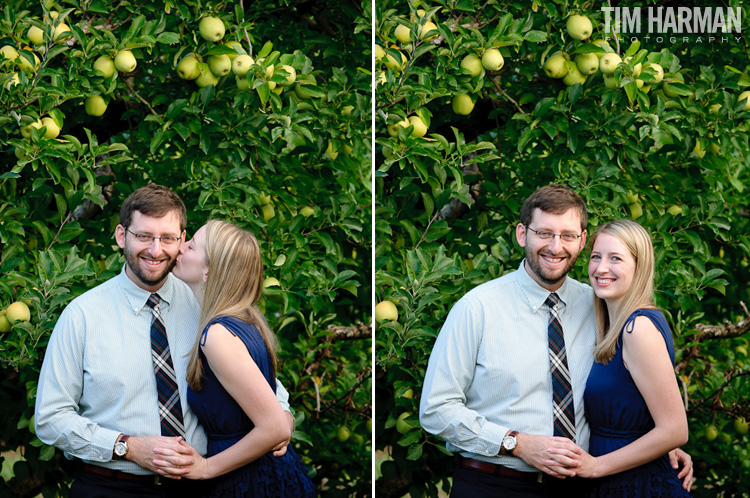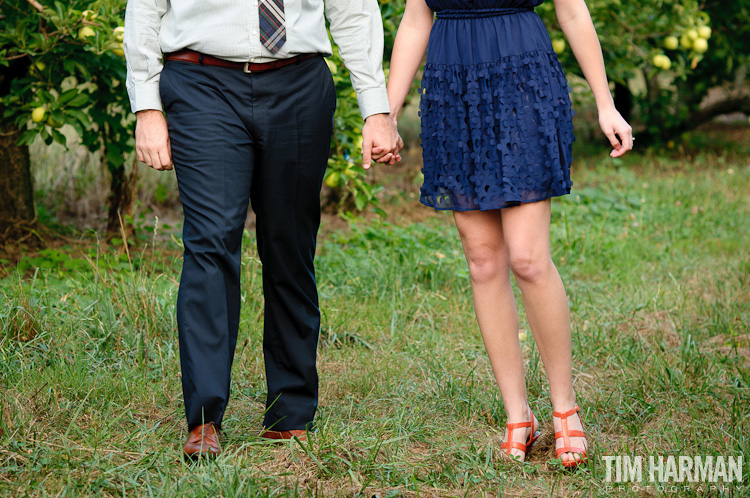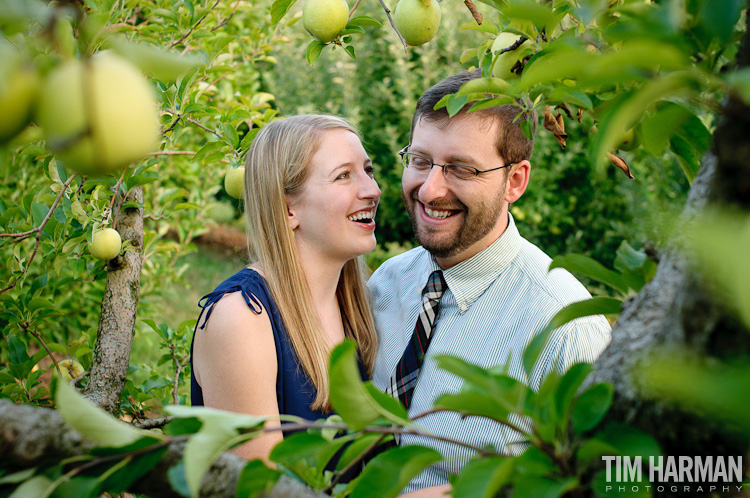 for the record, this next one was Andy's idea…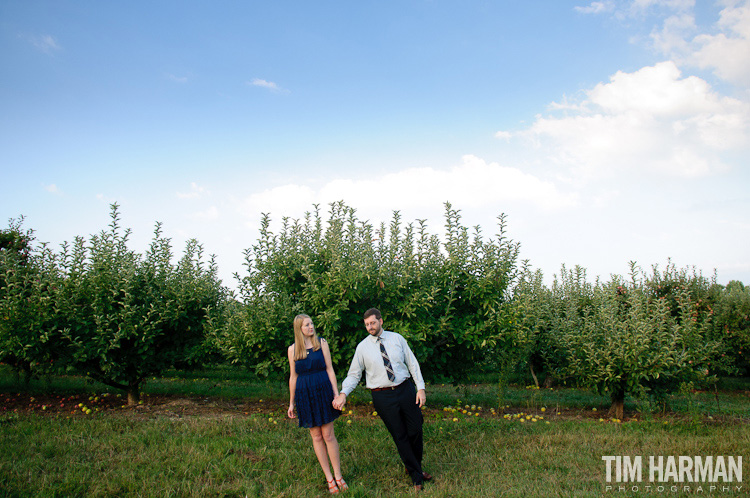 and a few from a nearby vineyard we found while driving…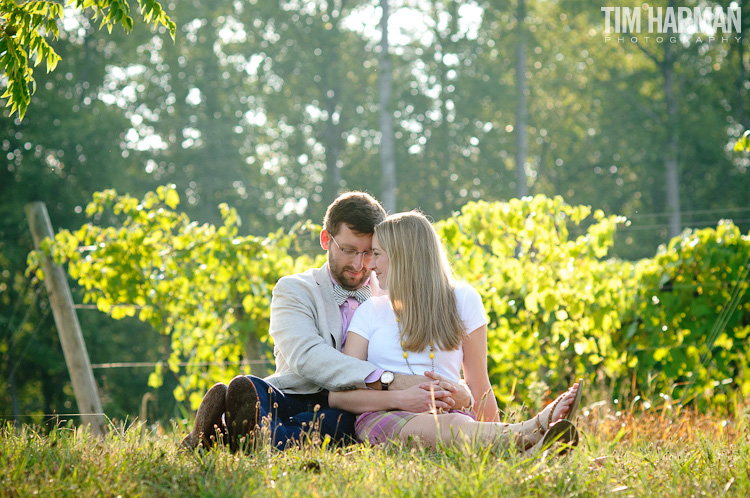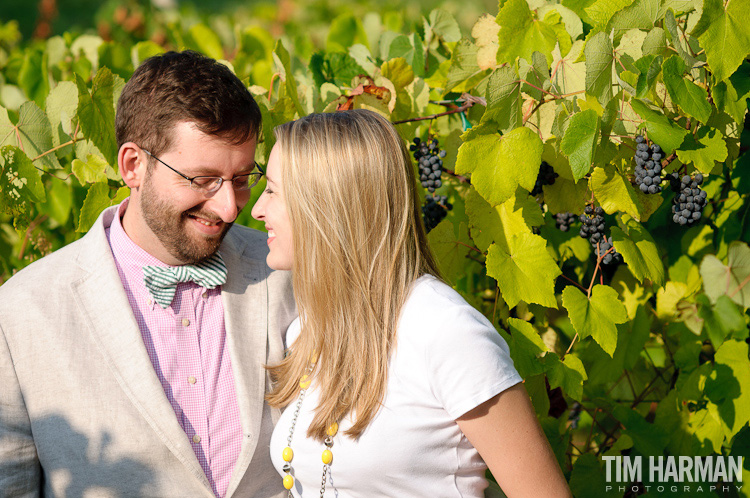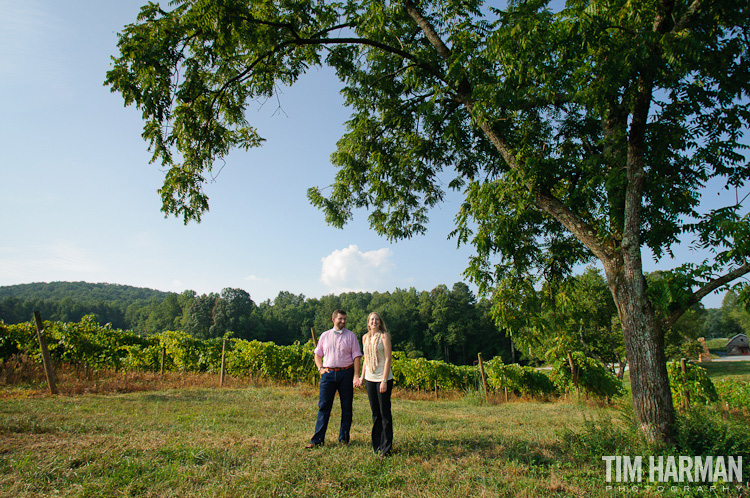 The Rehearsal Dinner: Neely Farms Clubhouse in Norcross, GA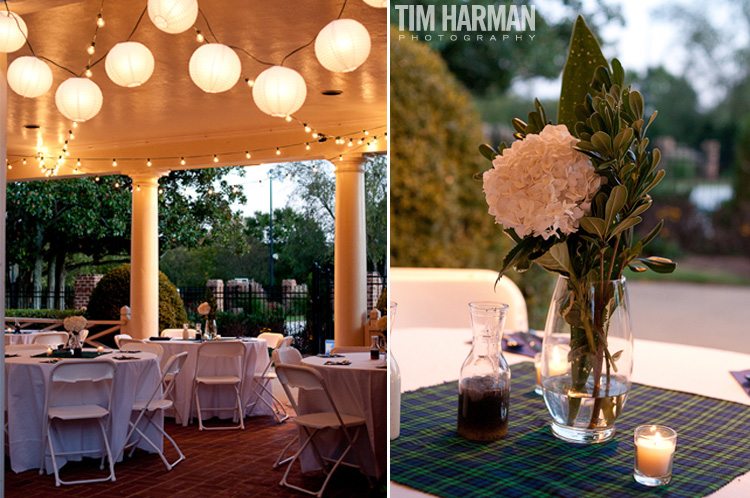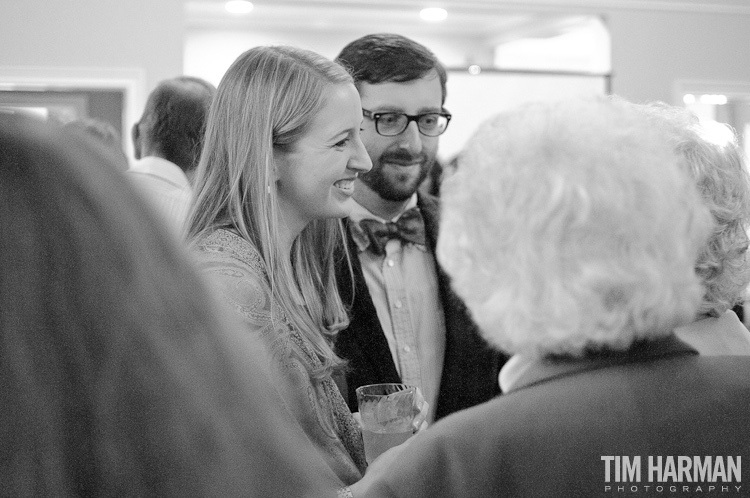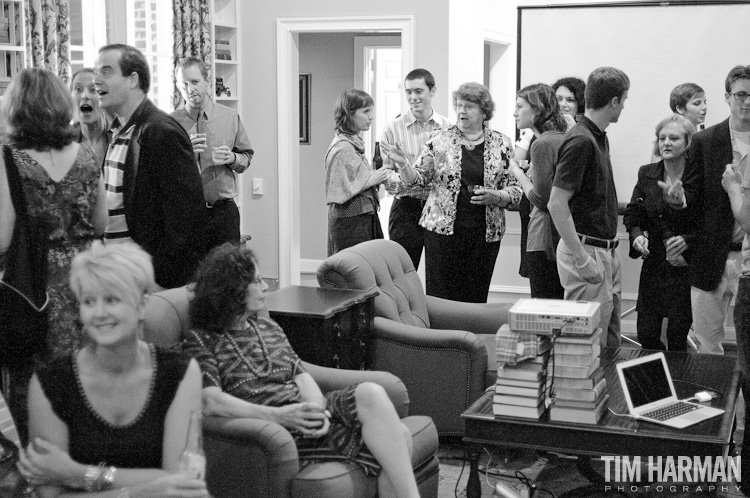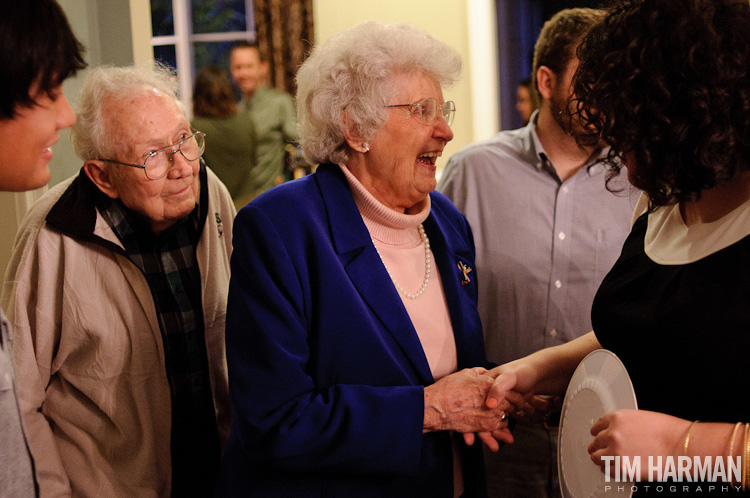 they did a slide show…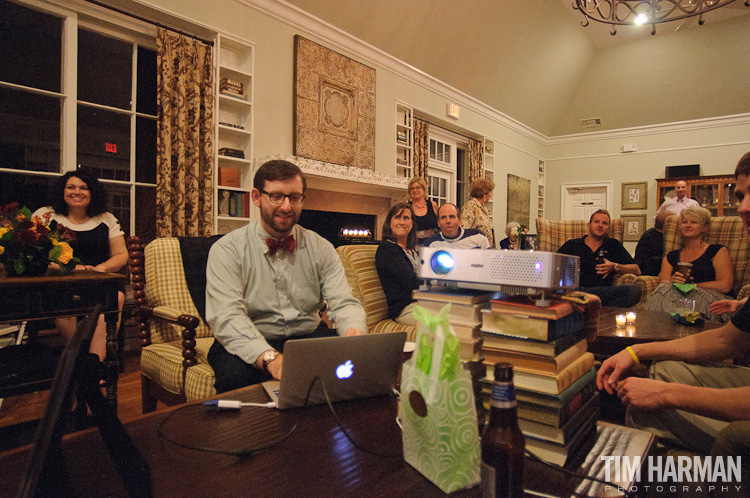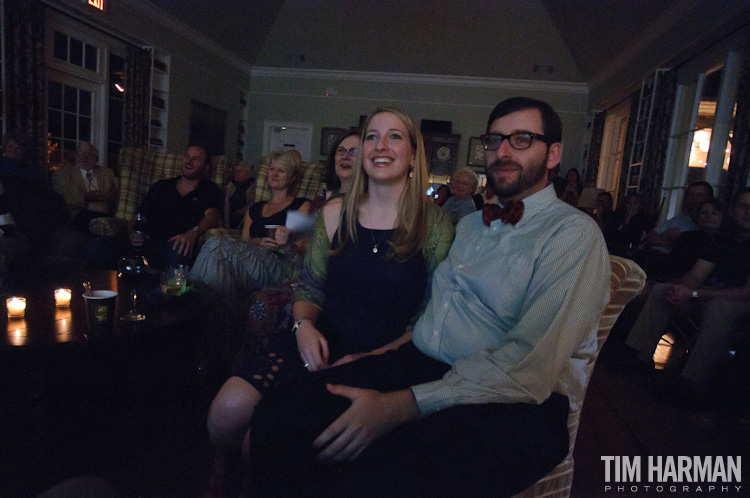 and of course a few toasts…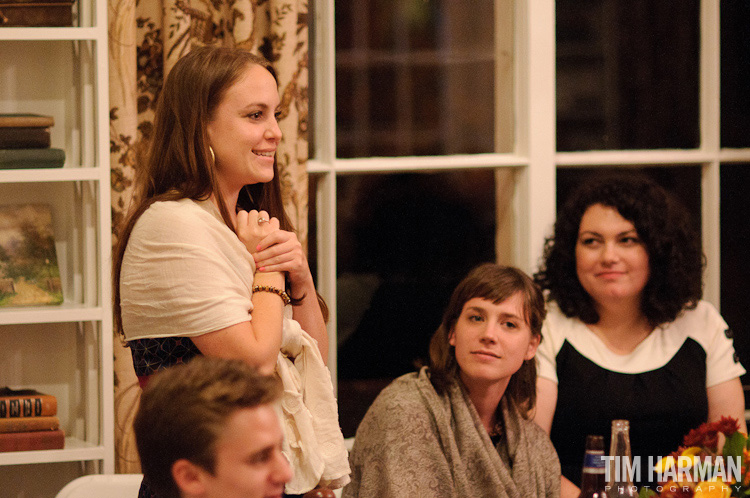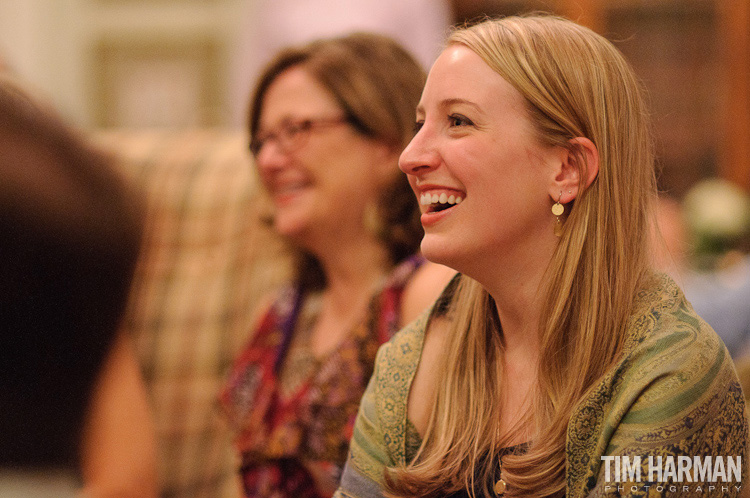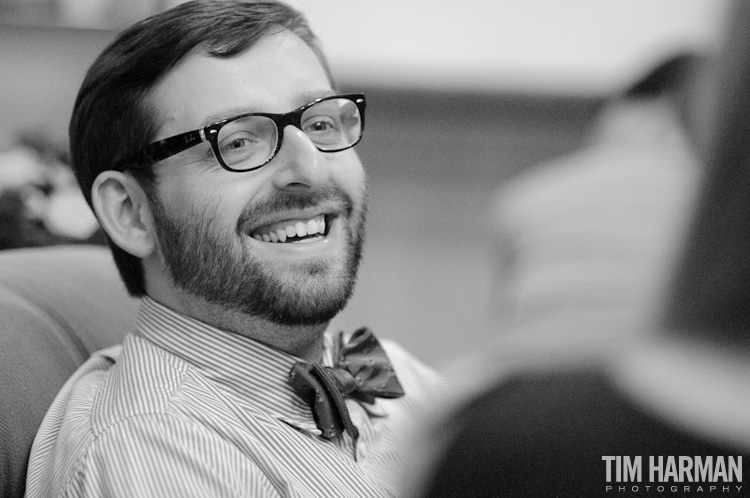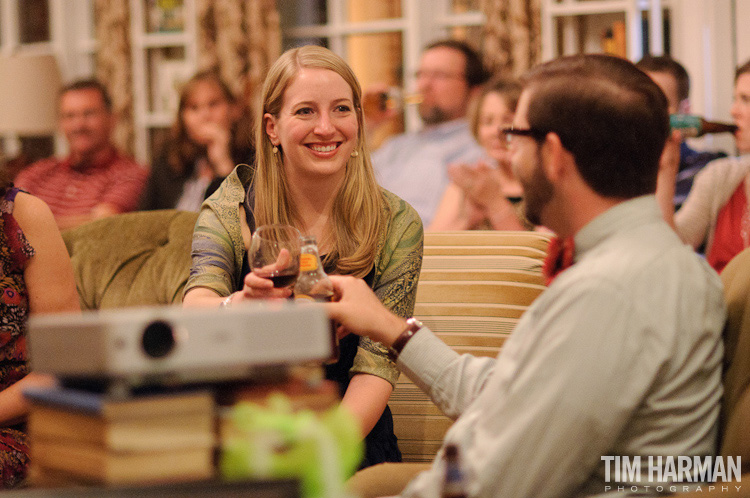 stay tuned for the wedding in the next blog post!