John Hill and Caroline's ceremony took place at Mt. Bethel United Methodist Church in Marietta with their incredible Atlanta skyline view reception at Ventanas near Centennial Park.  The view from Ventanas has got to be the best view of the city.  Simply amazing.
first up is this beautiful shot of Caroline having a moment to herself before walking down the isle…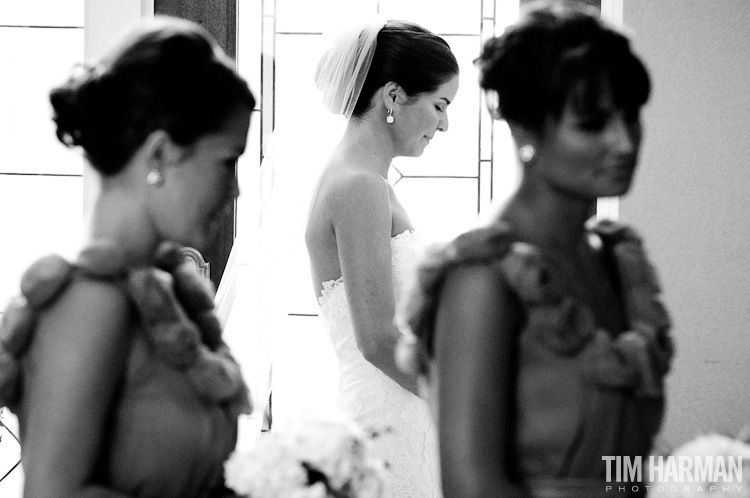 I normally wouldn't choose a ring shot for the sneak peek, but I love how Caroline's ring fit perfectly inside John Hill's ring…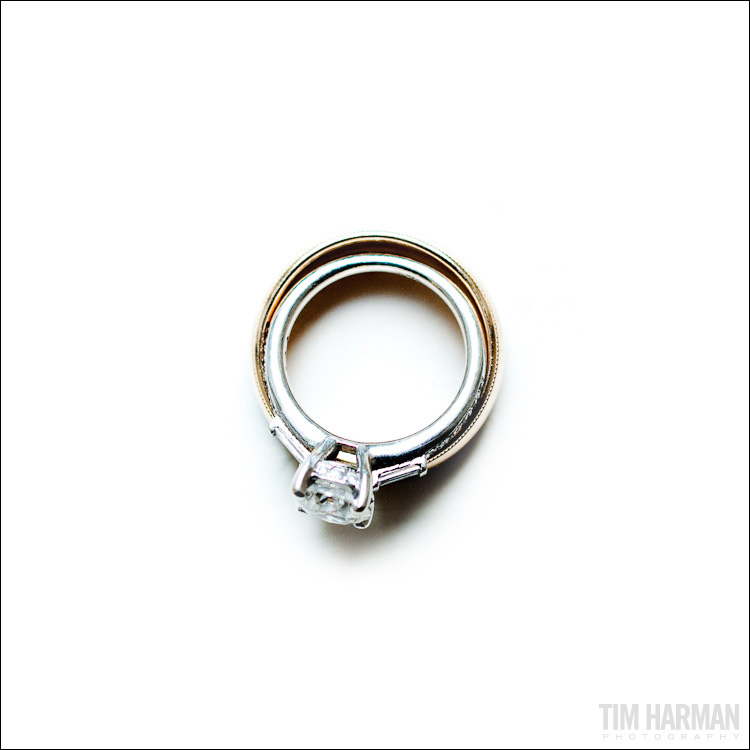 So…Ventanas has a helipad. Amazing right? We of course took advantage of that and did a few portraits with the gorgeous city skyline as our backdrop. We were losing daylight FAST so I decided to bring out the light for this one. I did get a massive panoramic shot, but I'm still doing some work on it to get it looking its best. Fact: if John Hill and Caroline decide to do a print of the panoramic I shot it would be over 60″ wide with zero loss in quality. 🙂 My second shooter Steven Wallace also did a panoramic shot after the sun had set, so I'm looking forward to seeing that one too.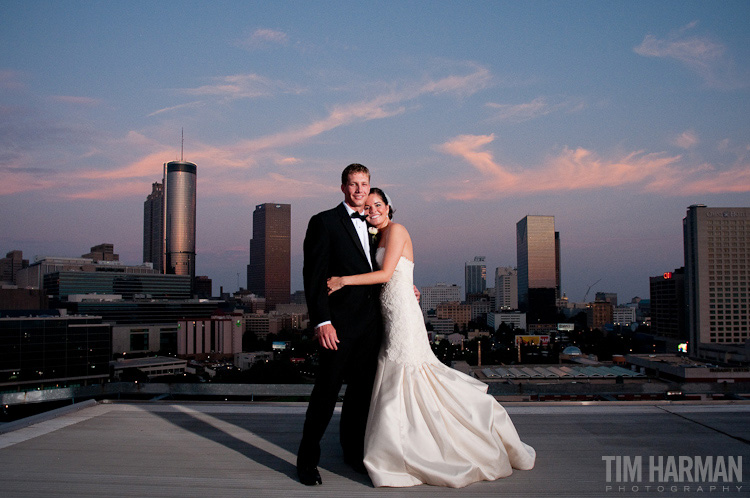 Congrats John Hill and Caroline!!!