Karl and Aubrey's wedding and reception took place at King Plow Arts Center in Atlanta.
the gorgeous Aubrey…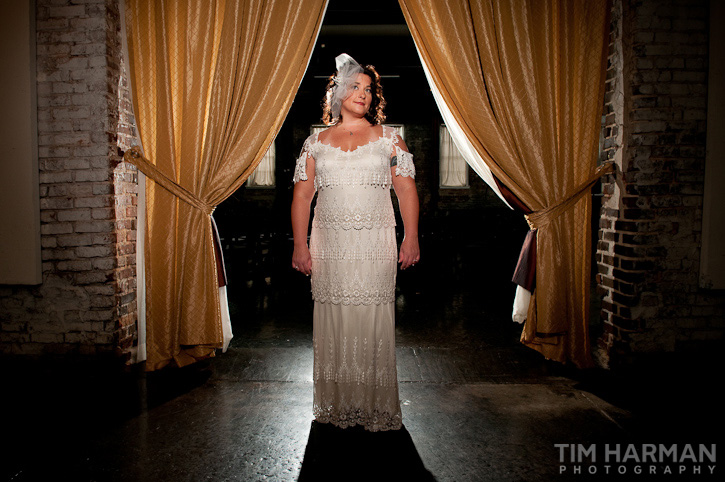 yep..thats right…all the guys wore kilts…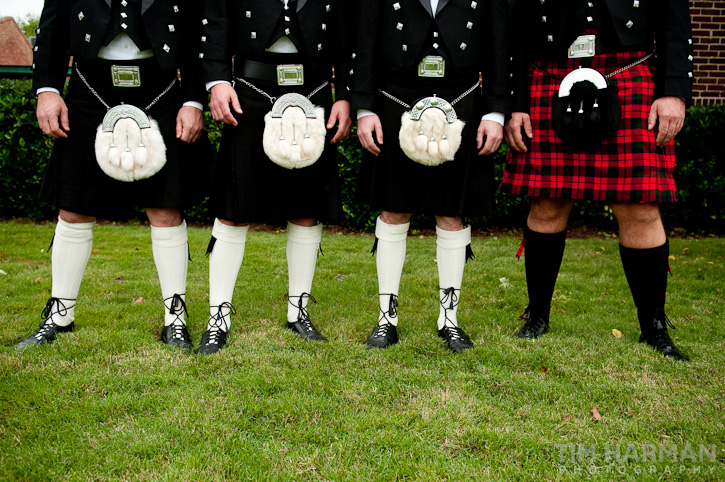 it was raining a bit just after the ceremony so we had to do some portraits inside. I love this one…has kinda a Polaroid look to it. I used a grid spot.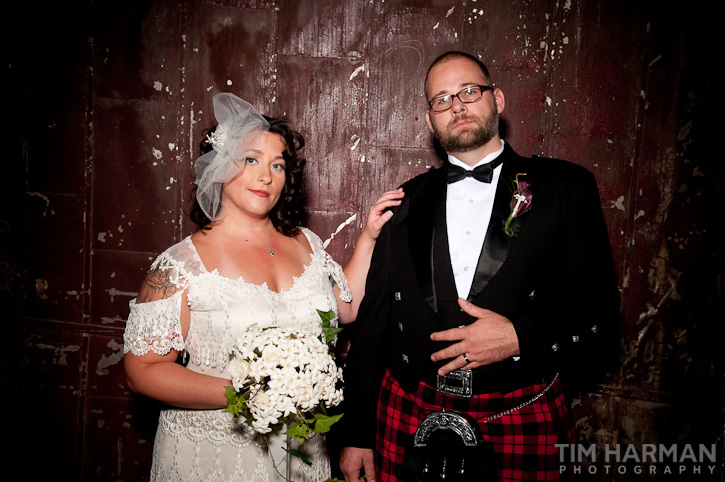 some crazy lighting from underneath using the glasses as a diffuser…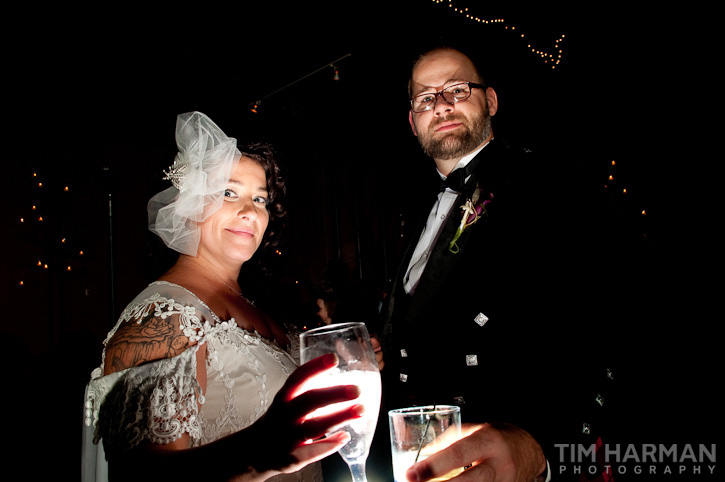 and lastly the exit…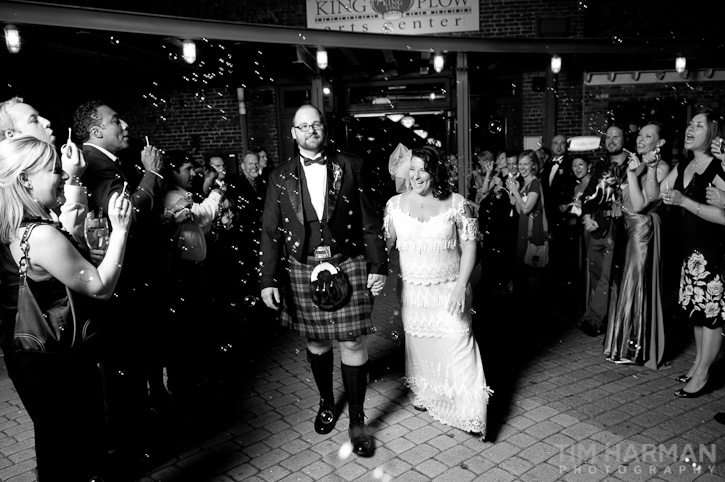 Congrats Aubrey and Karl!!!