Several weeks back I had the privilege of spending some quality portrait time at the home of the Schumann family (Rob, Tunrade, and the one and only little man Xander).
When I delivered this first image to Xander's mom she asked, "How do you get a 7-month old to give you such a pensive look?" My answer….I have no clue.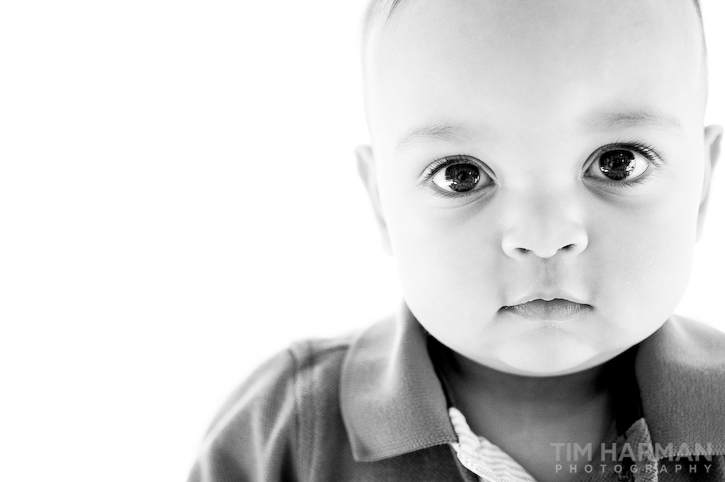 These looks Xander gives are priceless. I think this one is his, 'yes I know I'm awesome sitting here on this massive couch all by myself' look.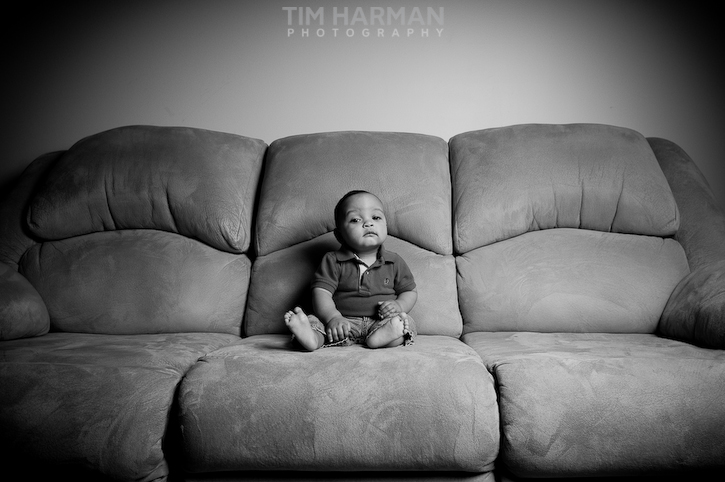 give me a blank wall and an awesome subject like Xander and here ya go…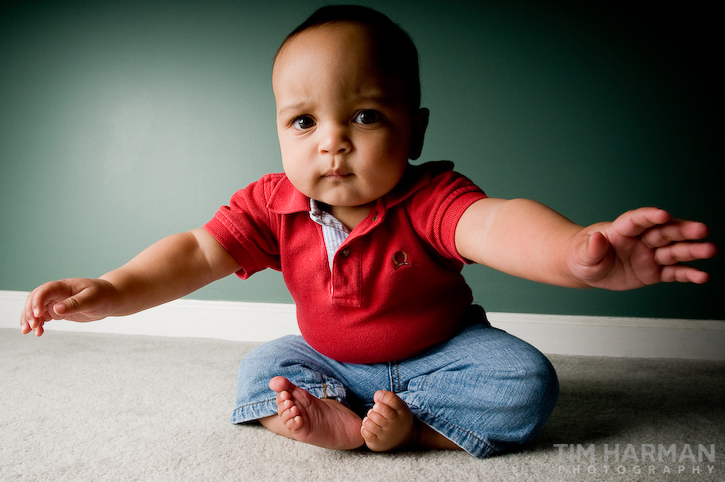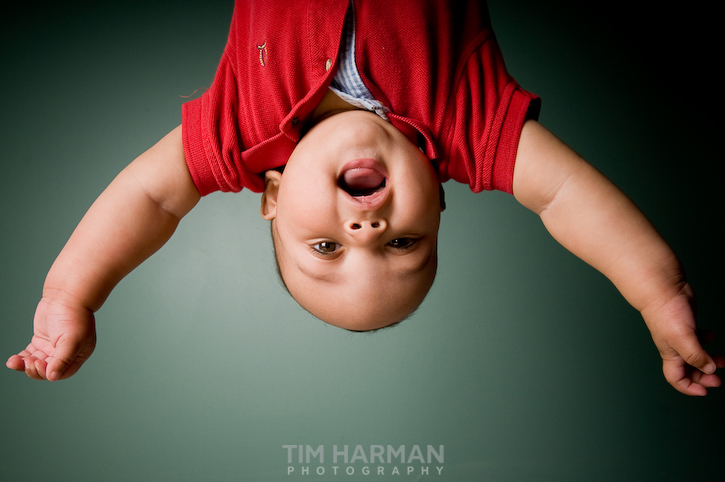 shots with Mom and Dad….