Blake and Leah's gorgeous wedding tucked away in the North Georgia Mountains took place at the R Ranch in Dahlonega, GA.  They were blessed with a beautiful late winter day.  There wasn't a cloud in the sky.  From a photographer's standpoint, having full mid day sun however can be a challenge.  So we headed inside for a few portraits to avoid the harsh mid day sun.
This is what I do with a horse stable, an American flag, and an amazing wedding party:
the newly weds + N. GA Mtns…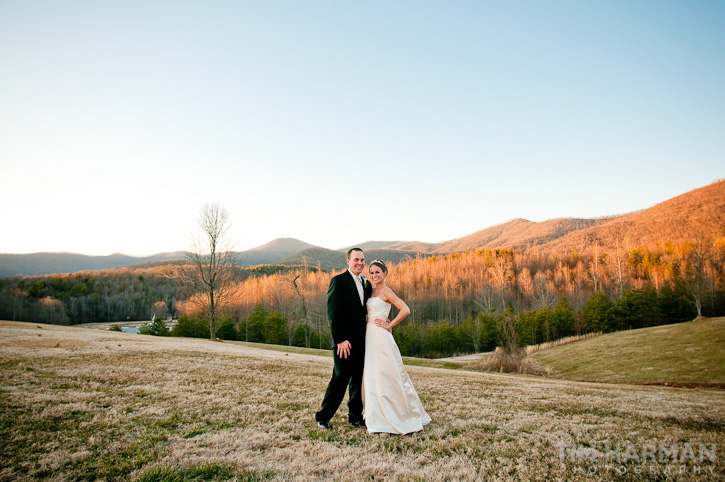 Lastly, I love this shot of the two in the getaway truck. Blake has an expression on his face that says, "Yep, I just got married to the love of my life." Also, if you look closely you'll notice the reflection on the truck door of all their friends and family wishing them well.
Congrats Blake and Leah!!